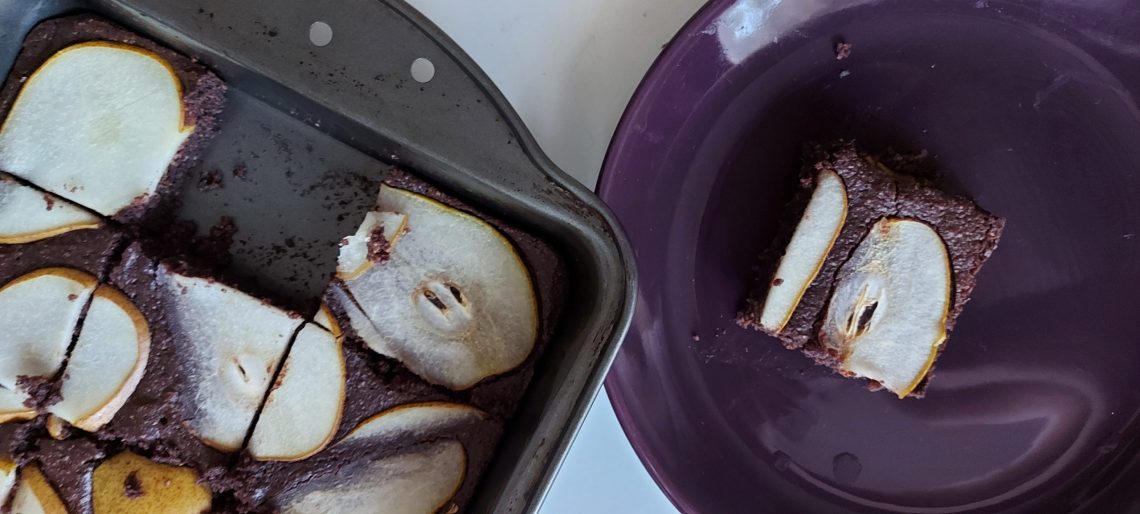 Do you like melt-in-your-mouth smooth brownies? Then do not leave this page, because you are about to blow your mind! Chocolate & pears together in one dessert, which would brighten anyone's day to the max. Not to mention that it is sugar-, gluten- & dairy-free, as well as vegan. Try it and indulge yourself with this healthy delicacy.

Ingredients:
108 grams – 1 cup gluten-free oats
41 grams – 1/3 cup cashew nuts
60 grams – 1/3 cup erythritol
20 grams – 2-3 tablespoons cocoa powder
66 grams – 1/3 cup coconut oil
2 decilitre – 4/5 cup hot water
77 grams – 1/2 piece of pear

Directions:
Preheat the oven to 175°C ~ 350°F.
Grind the oatmeal and cashews.
Add the erythritol and cocoa powder.
Melt the coconut oil and mix it with the water into the dry mixture.
Wash the pears thoroughly and cut them into thin slices.
Pour the mass into an oiled pan, then cover with the pear slices.
Bake it in about 30 minutes. (The dough is still a bit sticky when warm, but it's still cooked through, you don't need to be afraid of it)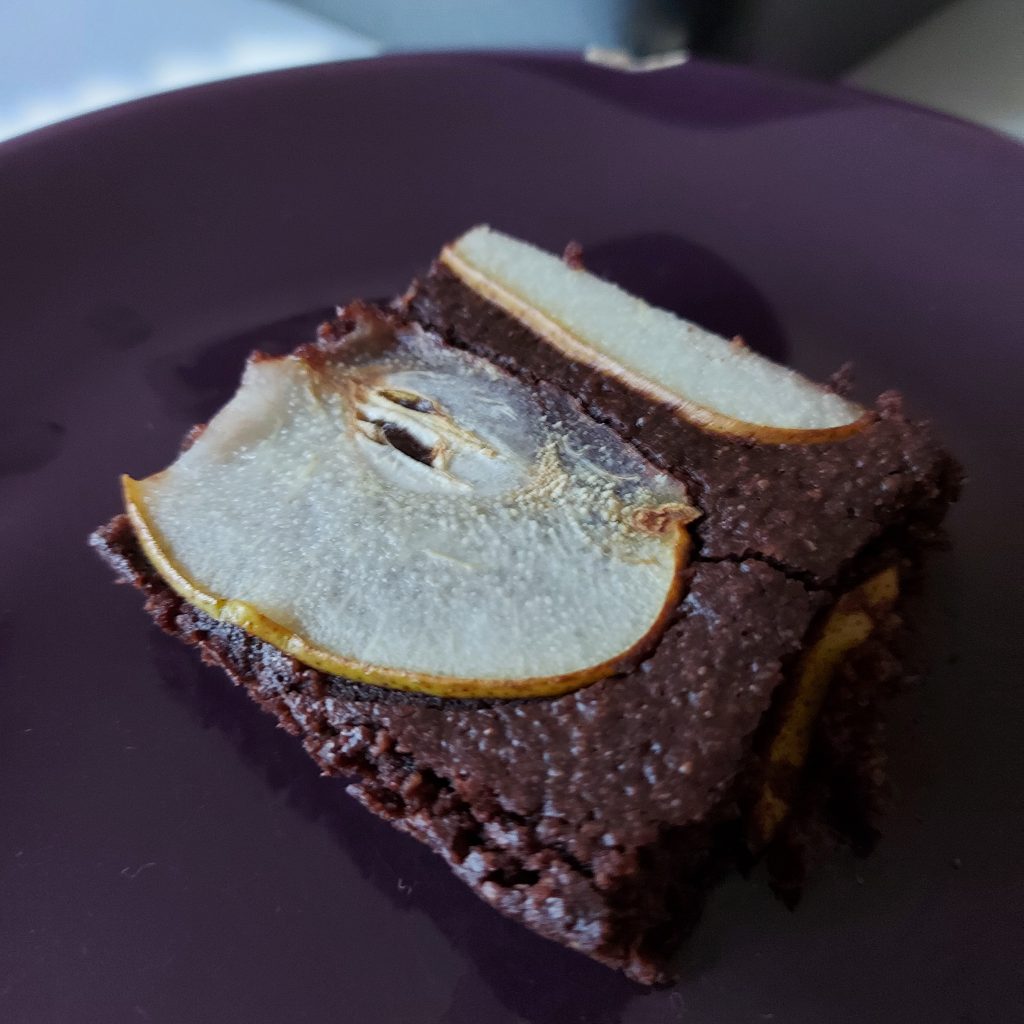 Eat heathy and delicious!